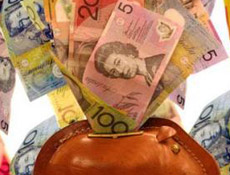 Self-Managed Superannuation /
Fund Reporting
The cost in revaluing your SMSF property is unwanted and can be hefty from some of my competitors. I however endeavour to provide you with a formal written valuation report on your property at a low cost that will meet the auditors and the SMSF laws requirements.
My experience in providing fast and relevant property valuations for your self-managed super funds will ensure that you will also meet the Australian Taxation Office (ATO) reporting requirements.
After many discussions with accountants and the general public I always hear the same comment that this is a cost incurred or an expense that they cannot avoid but would prefer not to have. Well give me a call and I will endeavour to at least minimise this expense your SMSF has to incur.
For further details call me on 03 9811 7099 or email me direct for an instant quote.
CERTIFICATIONS:
LICENSED/CERTIFIED PROPERTY VALUERS.
ASSOCIATE MEMBER OF THE AUSTRALIAN VALUERS INSTITUTE.
OVER 16 YEARS' EXPERIENCE IN VALUING PROPERTY.
UNIVERSITY QUALIFIED VALUER – BACHELOR OF BUSINESS (PROPERTY) VALUATIONS.
IN EXCESS OF 7500 RESIDENTIAL AND COMMERCIAL PROPERTY VALUATIONS CONDUCTED.
CLIENTS - PAST & PRESENT:
THE GENERAL PUBLIC.
THE COMMONWEALTH BANK, NATIONAL AUSTRALIA BANK, ANZ BANK, WESTPAC BANK & CREDIT UNIONS.
SOLICITORS, LAWYERS, ACCOUNTANTS, EXECUTORS OF ESTATES.
IMMIGRATION AGENTS/DEPARTMENT & THE AUSTRALIAN TAXATION OFFICE.