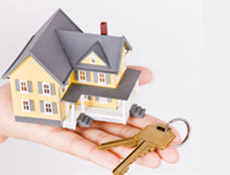 Pre-Sale &
Pre-Purchase
Buying and Selling a Residential House can be an important decision for anyone.
When choosing to purchase or sell of a property, everyone should consider a pre-purchase or pre-sale property valuation.
Buying and selling a property raises the question of how much to pay or what price should be accepted. Purchasers and Vendors need market information. They need to understand:
How much the house is really worth before making an offer or putting the home on the market?
Are the agents offering the property at a fair market value / is the agent's appraisal accurate?
Why do different real estate agents provide varying market prices?
How are the current real estate market conditions effecting property values?
At Melbourne Property Valuers we provide you with a market range for the property and from that a single price point to enable you to make a comparison to those agents' appraisals that can be so confusing.
One of the most important features of our valuation reports is that our market range and single price value is supported by recent market activity in the area. This allows you to hold your real estate agents accountable. If an agent is anticipating significantly higher or lower values than the valuation report states you can demand that the agent provide you with additional market evidence to that support those alternate values. If the agentis unable to do so, you have probably just saved yourself from listing the property over or under the true market value.
We all realise that agents are competing for your business but that should not leave you in a situation where your marketing dollars are being spent trying to sell a property at the incorrect price.
And as a purchaser you do not want to be the buyer who pays over market value because the agent has convinced you of these higher price points.
In the same sense, if you are considering making an offer on a property, an independent property valuation report can help you decide on a Fair Market Value offering price.
An independent valuation report will ensure that you are not paying over market value or under selling your property. We can help you make a smart decision when it comes to entering the real estate market.
For further details call me on 03 9811 7099 or email me direct for an instant quote.
CERTIFICATIONS:
LICENSED/CERTIFIED PROPERTY VALUERS.
ASSOCIATE MEMBER OF THE AUSTRALIAN VALUERS INSTITUTE.
OVER 16 YEARS' EXPERIENCE IN VALUING PROPERTY.
UNIVERSITY QUALIFIED VALUER – BACHELOR OF BUSINESS (PROPERTY) VALUATIONS.
IN EXCESS OF 7500 RESIDENTIAL AND COMMERCIAL PROPERTY VALUATIONS CONDUCTED.
CLIENTS - PAST & PRESENT:
THE GENERAL PUBLIC.
THE COMMONWEALTH BANK, NATIONAL AUSTRALIA BANK, ANZ BANK, WESTPAC BANK & CREDIT UNIONS.
SOLICITORS, LAWYERS, ACCOUNTANTS, EXECUTORS OF ESTATES.
IMMIGRATION AGENTS/DEPARTMENT & THE AUSTRALIAN TAXATION OFFICE.