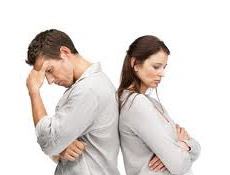 Property Family Law & Matrimonial
Valuations
We all realise that Family Law and Matrimonial matters can occur under difficult circumstances. It is important when dividing property assets that all parties receive a fair and equitable pay out to finalise the separation. An independent Property Valuation will allow parties to understand the total value and allow a buyout or Settlementto be negotiated.
Often I see parties squabbling over a property's worth absorbing time and legal costs when a simple formal property assessment could have alleviate the angst and lengthy negotiations.
The Family Law Court also requires separate Formal Property Valuation Reports on any property that is being disputed. In these cases a real estate agents appraisal is not able to be utilised as often they are representative of the market but rather an opinion on a listing price.
The Family Law Court requires unbiased, independent and expert advice that can only be obtained from a registered and qualified property valuer.
We realise the sensitive situation and needs of our clients during these often difficult periods, and we have many years of experience in handlingthese matters. We will provide a professional, independent property valuation report that can help you and your lawyers in settling your real estate fairly.
For further details call me on 03 9811 7099 or email me direct for an instant quote.
CERTIFICATIONS:
LICENSED/CERTIFIED PROPERTY VALUERS.
ASSOCIATE MEMBER OF THE AUSTRALIAN VALUERS INSTITUTE.
OVER 16 YEARS' EXPERIENCE IN VALUING PROPERTY.
UNIVERSITY QUALIFIED VALUER – BACHELOR OF BUSINESS (PROPERTY) VALUATIONS.
IN EXCESS OF 7500 RESIDENTIAL AND COMMERCIAL PROPERTY VALUATIONS CONDUCTED.
CLIENTS - PAST & PRESENT:
THE GENERAL PUBLIC.
THE COMMONWEALTH BANK, NATIONAL AUSTRALIA BANK, ANZ BANK, WESTPAC BANK & CREDIT UNIONS.
SOLICITORS, LAWYERS, ACCOUNTANTS, EXECUTORS OF ESTATES.
IMMIGRATION AGENTS/DEPARTMENT & THE AUSTRALIAN TAXATION OFFICE.