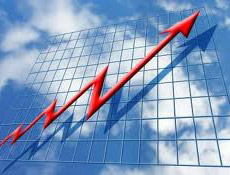 Capital Gains
Tax Property
Capital gains tax is just another way the government likes to get their hands on your profits.
It's my experience that property owners would like to minimise this expense as best possible to ensure that they can be rewarded for the headaches that come with renting out their property asset.
It is my goal to try to minimise this liability with a valuation report that reflects the most suitable value for your tax needs while still maintaining a fair market value to suit the requirements of your accountant and of course the Australian Tax Office.
Let's reduce your tax liability as best we can.
A formal property valuation does not need to be expensive as many of my competitors seem to think. A valuation for capital gains tax needs to be carried out by a professional valuer and written thoroughly and with detail. More importantly you need a valuer who is on your side in reducing future tax liability.
My property valuations can be retrospectively dated or carried out at the current fair market value.
My most common capital gain tax valuations are for people who are:
Renting Their Primary Residence to Tenants – If you have vacated your property and are now utilising it a rental property the government requires you to value your property as it will be subject to future Capital Gains Tax. I will provide you with a formal valuation report that will reduce this future tax liability.
Moving Back Into Their Home After the Property Had Been Tenanted – If you have previously rented out your home but decide that you will now move into the house yourself, your future tax liability for Capital Gains Tax will stop. The house is no longer considered an income producing or an investment but instead it is now your Primary Place of Residence. Under these circumstances you will be required to provide to the Australian Tax Office a formal valuation report that reflects the fair market value at this date. I will again provide you with a valuation report that will decrease your future tax liability.
For further details call me on 03 9811 7099 or email me direct for an instant quote.
CERTIFICATIONS:
LICENSED/CERTIFIED PROPERTY VALUERS.
ASSOCIATE MEMBER OF THE AUSTRALIAN VALUERS INSTITUTE.
OVER 16 YEARS' EXPERIENCE IN VALUING PROPERTY.
UNIVERSITY QUALIFIED VALUER – BACHELOR OF BUSINESS (PROPERTY) VALUATIONS.
IN EXCESS OF 7500 RESIDENTIAL AND COMMERCIAL PROPERTY VALUATIONS CONDUCTED.
CLIENTS - PAST & PRESENT:
THE GENERAL PUBLIC.
THE COMMONWEALTH BANK, NATIONAL AUSTRALIA BANK, ANZ BANK, WESTPAC BANK & CREDIT UNIONS.
SOLICITORS, LAWYERS, ACCOUNTANTS, EXECUTORS OF ESTATES.
IMMIGRATION AGENTS/DEPARTMENT & THE AUSTRALIAN TAXATION OFFICE.